National Arboretum - A tree museum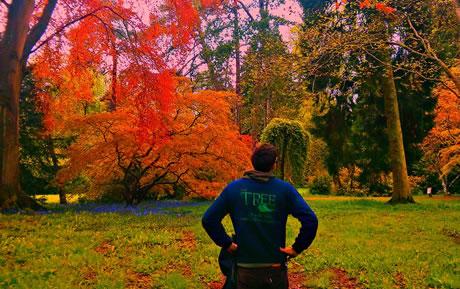 National Arboretum
One thing I hate about museums is that hot, stuffy feeling you get halfway into the tour, looking through panes of glass, brushing shoulders with hundreds if not thousands of people all trying to catch a glimpse of whatever may be in that room. The National Arboretum at Westonbirt may not officially be a museum but, in my opinion, it has exhibits that easily rival the wonders of The British Museum and The Natural History Museum, minus the crowds.
With plantings from the 1850s, the Arboretum has over 15,000 trees and around 2,500 different tree species from all over the world. With changing colours and smells all year round, a spacious yet secluded setting, and no panes of glass to stop you touching the precious artifacts, the Arboretum has a lot to offer. The artifacts in question are still living and growing while you view them, offering up fresh tree-filtered air as you roam about under the rain cover of the canopies.
The trees themselves looked happy in their respective woodland or meadow environments with enough space for them to flourish but not too far away from one another that they can't talk to fellow species or even different species for that matter. The Japanese Maples (Acer Japonica) have the perfect amount of shade to light ratio and the London Planes (Acer Platanus X Hispanica) have room on the pathways to reach their gangly branches down to touch the ground.
After working on the west coast of Canada for 4 years it was a strange experience seeing trees native to Vancouver standing 100ft tall in Gloucester! When you are up close with certain species daily, you get to know them very well: their smell, the way they feel, and the way they react to you moving around them. Douglas Fir (Pseudotsuga Menziesii) hold a special place in my heart and in my career; it was nice to touch base with them again, literally. 
Of course I am biased; trees are my life. But The National Arboretum at Westonbirt has a little bit of something for everything: from educational trips to forest picnics to summer concerts, it is well worth a visit. Plan for at least a half-day or, if you are a tree loving arborist like myself, then plan for a long day admiring this truly unique collection.

This was definitely my kind of museum.