Cable bracing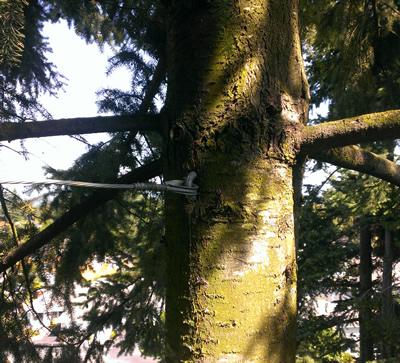 Just like humans, trees aren't perfect, and sometimes they need additional support due to weak unions or included bark.
We recommend bracing (particularly in specimen trees) as more of a prevention than a cure if they become aesthetically damaged.
Modern Cable Bracing Techniques
We offer a modern bracing system which is non-invasive to the tree, unlike some older methods which involved aircraft cables, bolts and drilling into the tree.
We recommend a yearly inspection by one of our experienced climbers to ensure the brace is still functioning to its full potential.
Please call or email for a free cable bracing quote from one of our qualified tree surgeons.