Logs, firewood and woodchips
Logs and firewood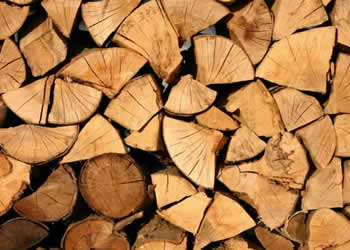 If you're fortunate enough to have an open fire, then sourcing a continuous supply of high-quality logs to see you through the winter is a must. Whilst you can pop down to your local petrol station and pick up a small bag, you'll already be aware that, unless you've just won the lottery, this isn't really a cost-effective way to see you through the chilly weather months
What better place to get a supply of cheap logs and firewood than from your local tree surgeon? As you can imagine, we take away a large number of trees all year round from our clients so we always tend to have a good supply in stock. If you live in London, Kent or Norfolk, give us a quick call or drop us an email to find out if we have any near to where you live.
Cheap woodchips for your garden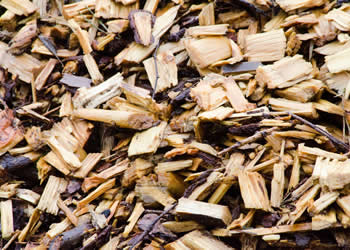 You can nip down to your local superstore or garden centre and buy large bags of woodchips, but why pay a premium when we can supply you with a cheaper alternative instead? All reputable tree surgeons have a 'wood-chipper'. This is the large piece of machinery that you can often see being towed behind their trucks. It's the piece of equipment that all professional tree surgeons use when they cut down trees and large hedges. The branches are thrown into the wood chipper to produce the woodchip, which helps the tree surgeon save space in their trucks so more debris can be carried away.
As a result, we normally have a large supply of woodchips available to buy far cheaper per kilo than the price you'd pay at your local store. Get in to find out if we have a fresh supply available near to where you live.
Certain species of trees burn better than others. If you'd like to know more, have a quick look at our handy guide about what type of wood is best to burn.