Does this qualify as a funny shopping trolley picture?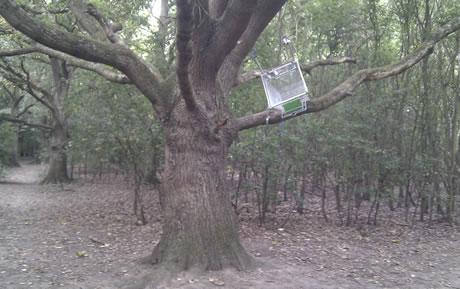 A friend sent me this picture today of something he came across whilst walking his dog today in Swanley, Kent.
He was cutting through the woods adjacent to Swanley Park and couldn't believe his eyes when he came across this georgeous old oak tree with a shopping trolley in it.
From the picture, the oak tree looks like it's a few hundred years old and I'm guessing that this is probably its first encounter with a shopping trolley.
As a tree surgeon, it's a shame to see such a noble tree looking like this but on the plus side, the tree will still probably last longer than the trolley does in the grander scheme of things.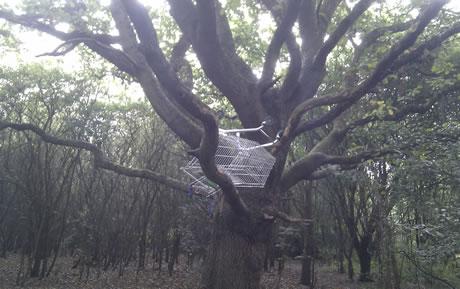 I'm guessing it was probably a few youngsters having a bit of a laugh so I have to see the funny side and it does make for an amusing picture. I'm sure at some stage, the shopping trolley will be removed and fortunately, there's no damage to the tree; the mighty oak is made of sterner stuff than that.