Tree surgeons Sevenoaks, TN13, TN14 and TN15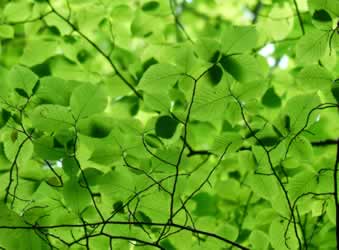 We are professional, fully qualified and insured tree surgeons offering a comprehensive range of tree care services including tree felling, tree pruning, stump grinding and tree surgery in Sevenoaks, Kent.
We provide quality tree care at competitive rates together with a modern, dynamic approach to all types of tree work.
All trees throughout Sevenoaks need caring for, regardless of their size - The Tree Co. offers a wide range of services to cope with all situations including crown reduction, crown thinning, fruit tree pruning and professional tree inspections. Our expert, qualified arborists and tree surgeons in Sevenoaks provide a high standard of tree care, have global tree work experience and make no compromises when it comes to safety.
Our Sevenoaks team also offer a selective tree planting service that includes species recommendations, stakes, ties and mulch.
---
OUR SEVENOAKS SERVICES INCLUDE:
---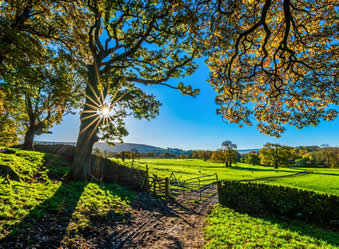 A professional and reliable tree surgeon service
Tree, shrub and hedge pruning
Tree removal / tree felling and dismantling
Site clearance
Tree and hedge planting
Stump grinding
Hedge cutting
Tree watering
Cable bracing
Logs, firewood and woodchips
24 hour callout service
Fertilisation and soil management

If you live in the Sevenoaks TN13 TN14 and TN15 Kent area, and would like a FREE quotation by one of our team, please email or call us to book an appointment with one of our expert tree surgeons.
Did you know?
It's commonly believed that the name Sevenoaks got its name from the Old English word "Seouenaca", the name given to a small chapel near seven oak trees on The Vine around AD 800. There are few records earlier than the 13th century for Sevenoaks when it was given market status. The weekly cattle market was held in Hitchen Hatch Lane until 1999 but was closed to make way for the "160 BT building" in London Road. A food market is held in the centre of town every Saturday. In the Middle Ages, two hospitals were provided by religious orders for the care of old or sick people, especially those going on a pilgrimage.
The famous oak trees in Knole Park have been replaced several times over the centuries. In 1902 seven oak trees were planted on the north side of The Vine cricket ground to commemorate the coronation of King Edward VII.
During the Great Storm of 1987, six of those trees were blown down. Their replacements, planted in a ceremony involving well-known people from television shows such as Blue Peter and locals such as Gloria Hunniford and Caron Keating, were vandalised, leaving the one mature tree standing. The trees have been replaced and eight Oak trees of varying ages line The Vine.
Tree surgeon Sevenoaks | Tree surgery company | Arborist in Sevenoaks | Tree and stump removal | Fruit tree pruning | Cheap logs and firewood | Cable bracing | Watering service | Hedge cutting | Hedge trimming | Tree removal | Felling | Stump grinding | Site clearance | Tree surgery professionals | Expert tree surgeons in Sevenoaks, Kent TN13 TN14 and TN15.