In the Spotlight - Lower Wood, Ashwellthorpe in Norfolk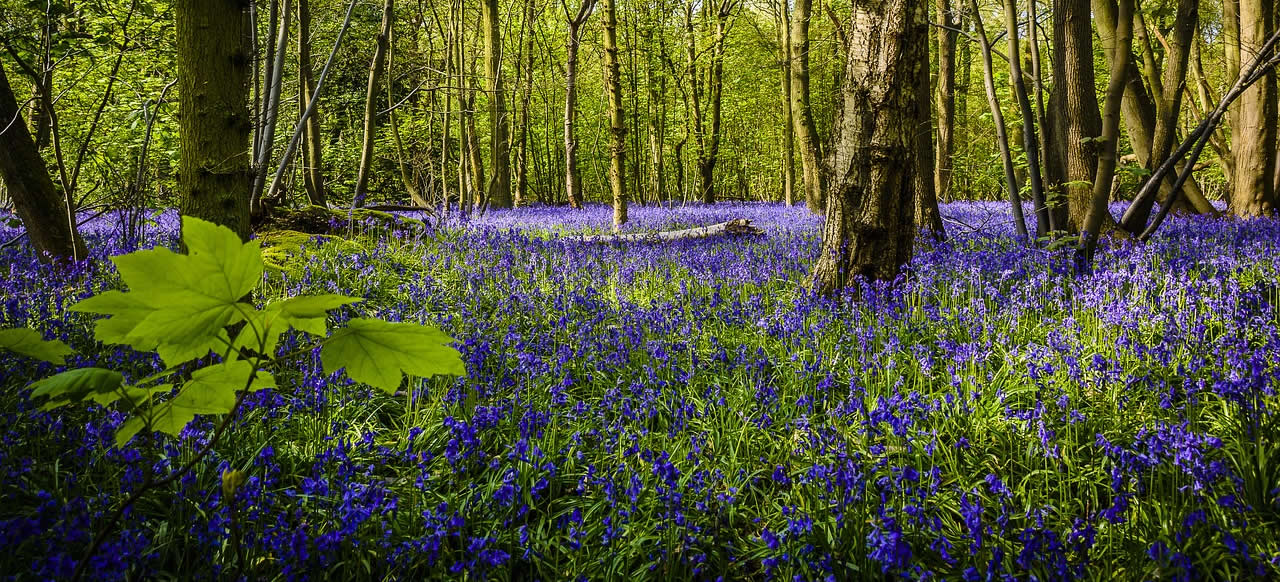 Far away from the hustle and bustle of London and less than 5 miles from our Norfolk office lies Lower Wood, Ashwellthorpe. This stunning, ancient woodland plays host to a plethora of plants, trees and wildlife and is a fabulous place to take a walk and unwind. If you're a keen cyclist, there is also a good network of rides to explore as the wood covers a generous 37 hectares (approx. 93 acres) of unspoilt beauty. Whilst beautiful all year round, the wood is exceptional in springtime with abundant carpets of bluebells, wood anemones and ransoms.
About Lower Wood
Located just over 10 miles south-west of central Norwich, this medium-sized ancient woodland has benefitted from coppicing, which is a more traditional form of woodland management. Coppicing encourages growth by cutting down stems close to the ground to encourage new growth. This exploits the capacity of many species of trees to put out new shoots from their stump or roots if they're repeatedly cut down.
If you love your history, you'll also find that Lower Wood was recorded in the Domesday Book and is also listed as a Site of Special Scientific Interest (SSSI)
What plants and animals can I see there?
As well as the dazzling beauty of the bluebells, you may well also spot plenty of wild garlic (known locally as ramsons), wood anemone, wood spurge, woodruff, herb Paris, twayblade, and an array of early purple orchids. If you're into fungi, Lower Wood has over 200 species for you to take a look at.
The area also has its fair share of wild animals including red, roe and muntjac deer, and of course, more common critters such as grey squirrel, foxes, badgers and a broad species range of butterflies as well, including the White Admiral. This particular butterfly can only found in certain areas of the UK and is mainly only ever seen in woodland. This species of butterfly was on the decline, but thanks to coppicing, we've seen its numbers increase again. The reason for this is that the White Admiral needs Honeysuckle growing in shady woodland for the successful development of its larvae - made possible once more by coppicing.
How do I get there?
The official details are:
Postcode: NR16 1HB - Map reference: OS Landranger 144 - Grid reference TM 143 978
About Us
Aside from serving the Kent and London area, our registered office is in Bracon Ash, Norfolk and we're ideally located for all types of tree and hedge care in nearby areas including Mulbarton, Wymondham, Newton Flotman, Stoke Holy Cross, Poringland, Long Stratton and Hethersett.
We also love garlic and mushrooms! :)