Sherwood Forest oak tree loses Eurovision for trees
European Tree of the Year Competition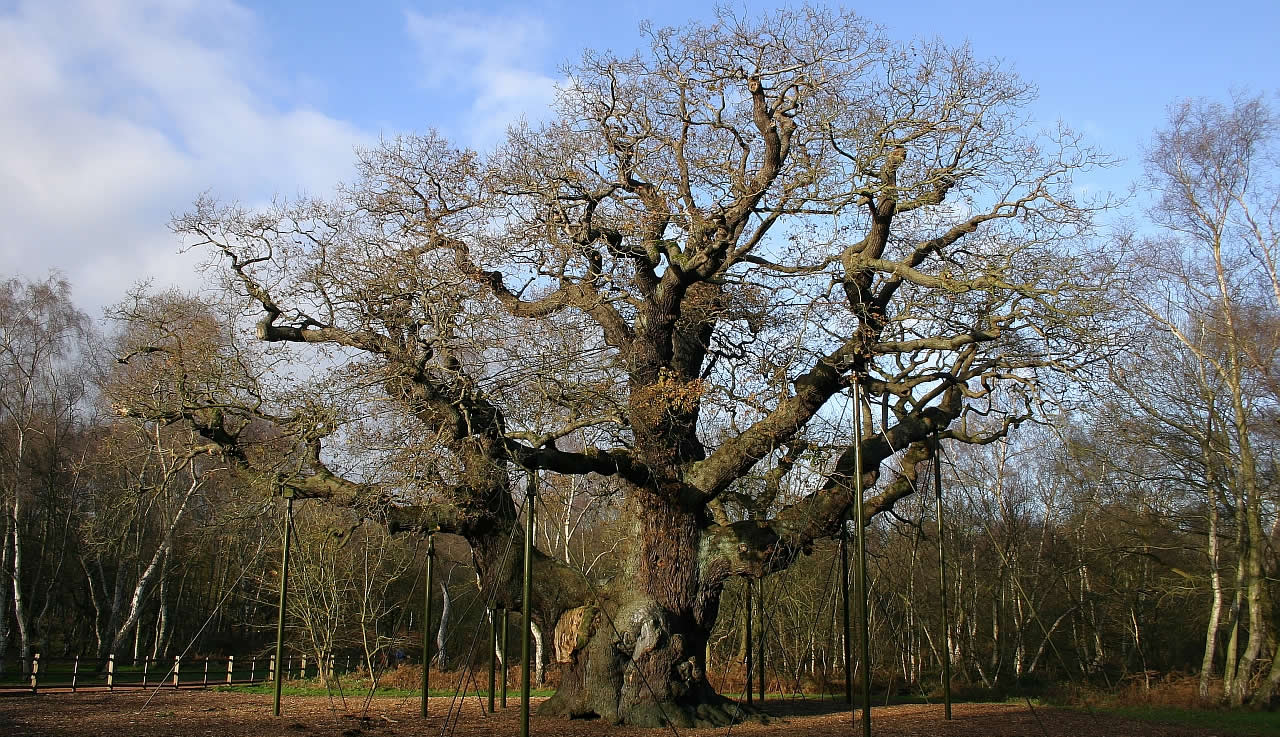 By Marcin Floryan - Own work, CC BY 2.5, Link
An oak tree located in Sherwood Forest, Nottinghamshire which is thought to be around 1,000 years old has recently missed out on winning the title of the best tree in Europe.
The "Robin Hood Major Oak" was competing against 13 other trees in a public vote on the tree of the year website.
It had previously won England's first "Tree of the Year" competition in November but was beaten to victory by a tree in Estonia.
Nottinghamshire County Council said it was pleased the competition gave the Major Oak such a high profile.
Conservation measures to the tree have been carried out continually since 1908 because of the significance of the tree and it has steel poles propping it up for support. It is periodically checked by tree surgeons, who carry out work as when it is needed as the oak's branches span over 92ft (28m) in total.
History
The earliest recorded name, from the mid 18th Century, was the Cockpen Tree because the hollow interior was used to pen cockerels prior to fighting. In 1790, the tree was mentioned in a book by Major Hayman Rooke and was initially known as The Major's Oak but this was later simplified to "The Major Oak"
So, which tree won?
The winning tree was another oak, and is located in the middle of a football field in Estonia. It got 32% of the vote from a total of 185,000 votes in total which came from all over Europe.
Unfortunately, Nottinghamshire's Major Oak only came sixth with 9,941 votes, making it the highest placed British tree. Other entrants were Scotland's "Lady's Tree" which came 9th, and "The Lonely Tree" of Llanfyllin in Wales, which came 10th.
Estonia's "oak tree on a football field" was considered to be the best - Although only 150 years old, it's quite literally the centrepiece of a football pitch!
In 1951, a small sports field there was enlarged, hence its current location and I can see the charm of the tree and its position due to the fact that students who play football there incorporate it into their playing tactics when passing the ball.
I can only assume that this tree is always "rooting" for the home team :)